This six-month marketing campaign for Paper Converting Machine Company's Forte product launch began with a SWOT analysis and card-sorting to develop a product positioning strategy. These activities helped me create collaboration, ownership and product clarity with the sales team. I designed and directed creative concepts, photography, copywriting, email marketing, website, online registration, event floor plans, traffic flow, environmental signage, vendor negotiations, and budget management. The campaign was an unprecedented success for PCMC internally and externally.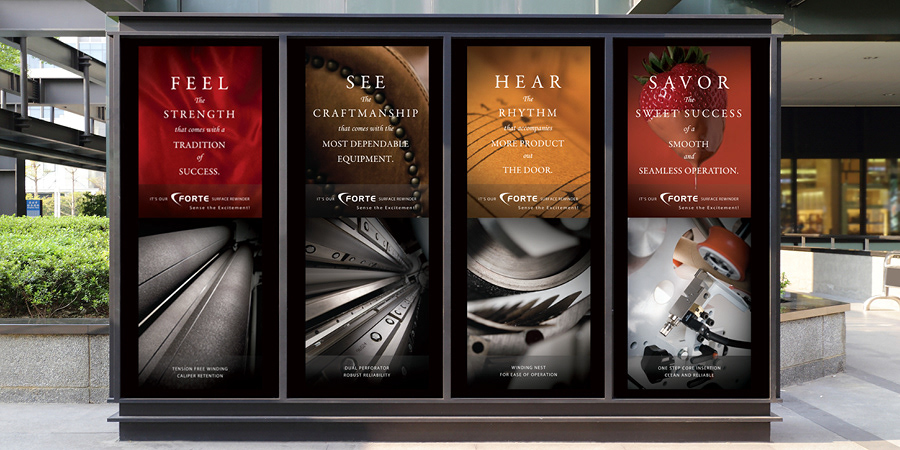 The punchy copywriting and elegant imagery in the 5-part email campaign generated significant buzz for PCMC's sales team and the on-site machine demo. Customers actually asked for more of these emails after the event.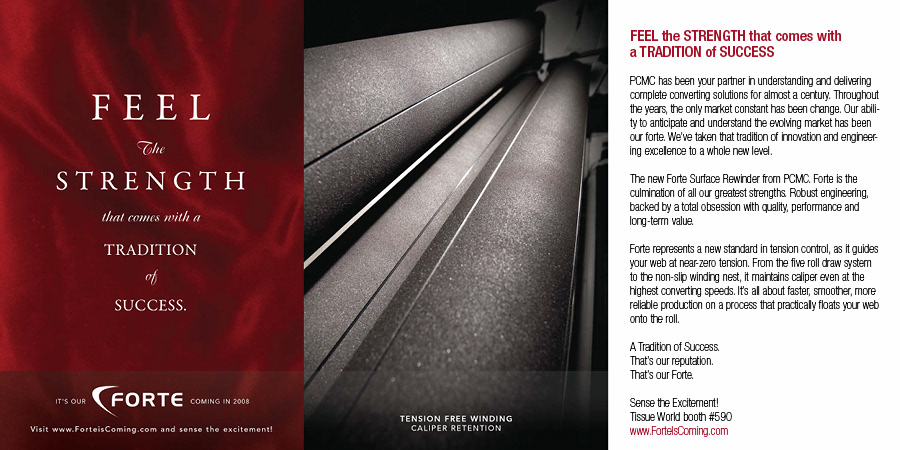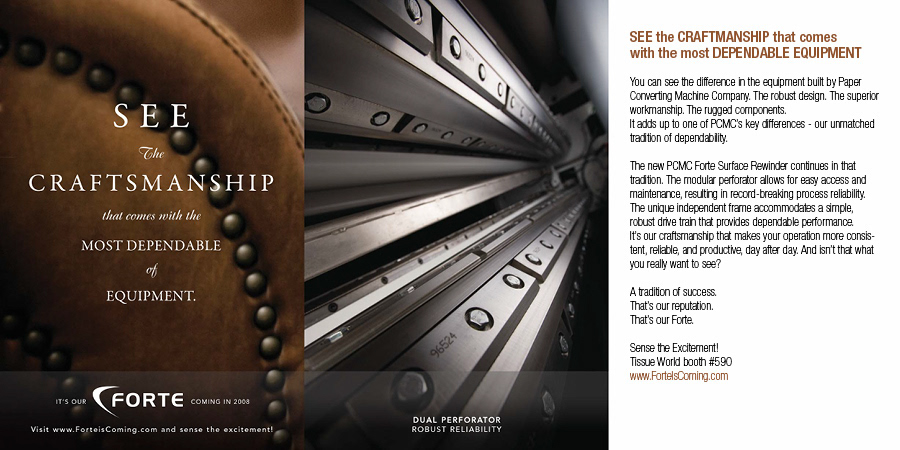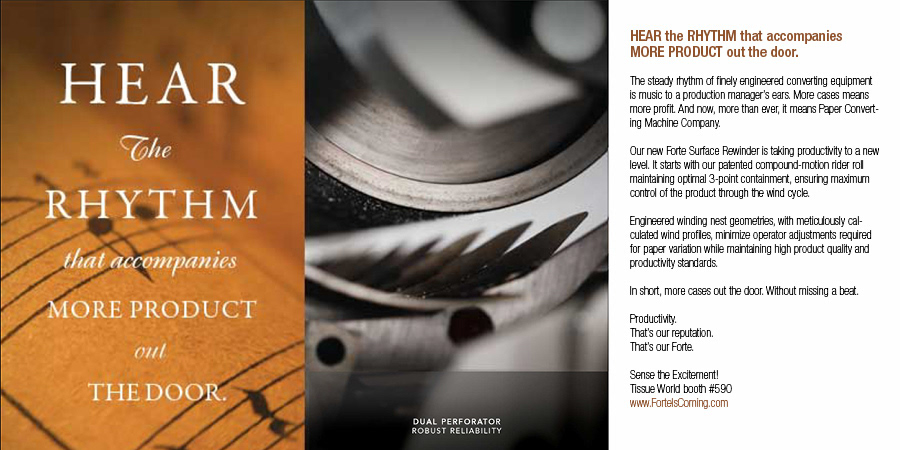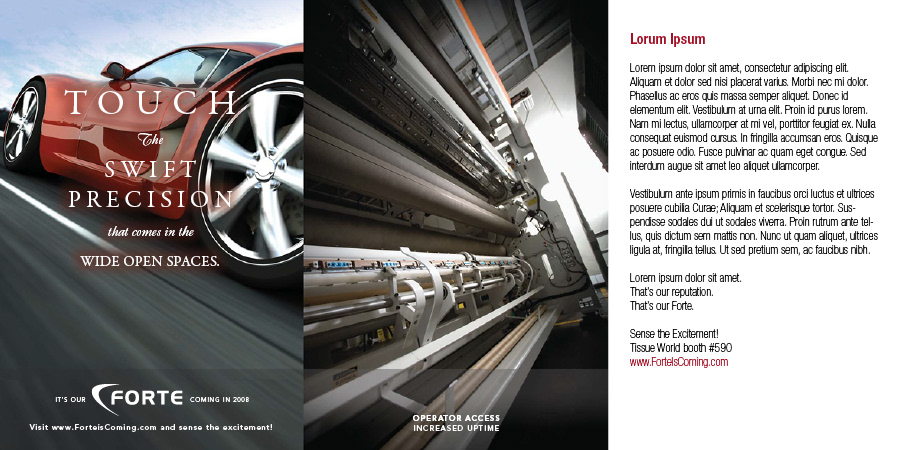 Machine demo conference registration website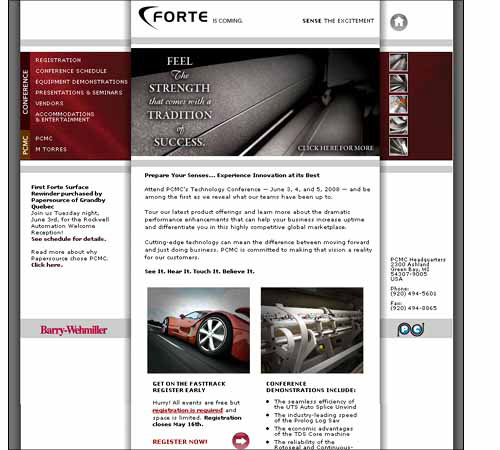 I am a huge proponent of communicating visually, so I measured the machine demo space and created a color-coded floorplan to communicate efficiently and accurately with all the vendors and workers. This included crews for construction, audio visuals, lighting, signage, and catering. Green arrows indicate the show-flow traffic. Yellow highlighting indicates the scale of the two machines. The largest measures 250 x 100 feet.
Additional email marketing for PCMC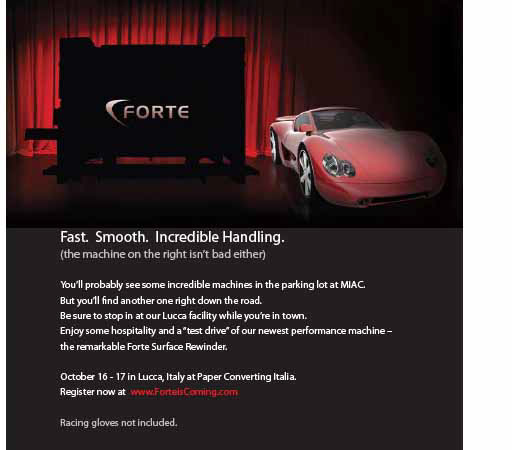 Before and after updating the 89-year old logo