Getting my arms around all the touch-points of a brand to create engagement is one of my favorite creative challenges. 
The North American Soccer Ambassadors projects included: brand positioning, messaging, visual language, logos, print collateral, slide decks, website, email campaigns, event promotions, signage, presentations, video editing, and team apparel.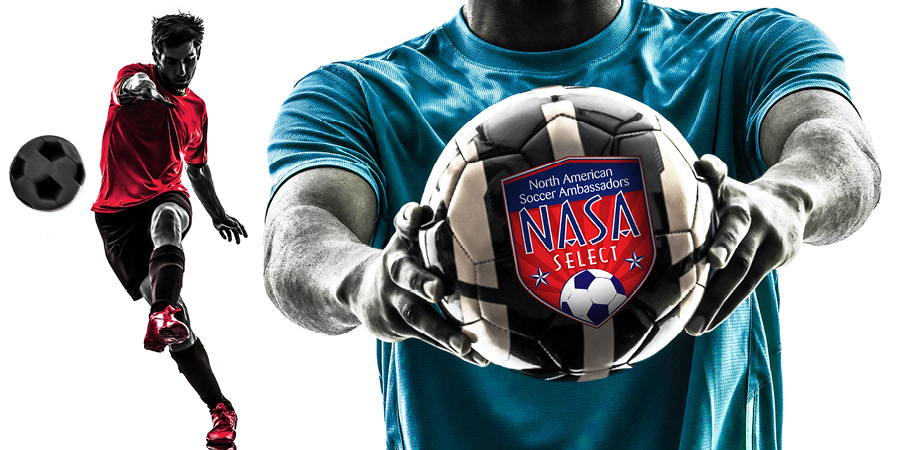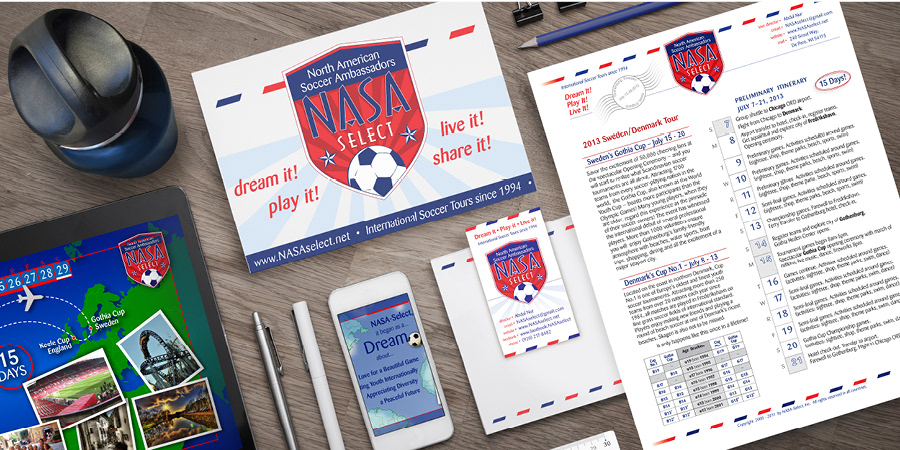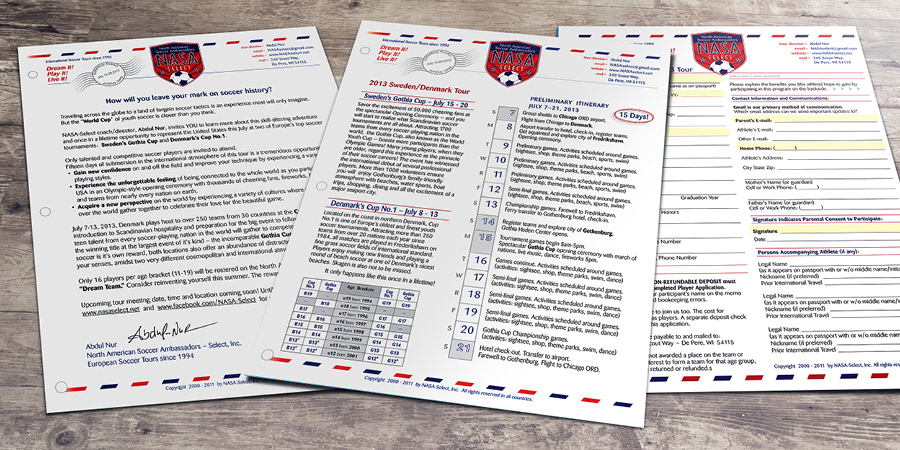 Video is able to tell a story unlike any other media. This one conveys the logistical and emotional experience of traveling to Europe as a teen athlete to compete in the Gothia Cup with the 
North American Soccer Ambassadors. This was a truly pivotal life experience on many levels for hundreds of American teenagers and their parents from years 2000 to 2014.
Presentation slides for recruiting teen athletes interested in competing in Europe's most prestigious international soccer tournaments.